Tengye Ling Tibetan Buddhist Temple was founded in 1990 by Venerable Lama Tenzin Kalsang at the request of Venerable Tara Tulku Rinpoche. Tara Tulku Rinpoche is the Abbot of Gyuto Tantric College. He was holder of the highest position in the Geluk-Pa lineage, the Ganden Tripa, throne seat of the lineage founder Lama Tsong Khapa.



---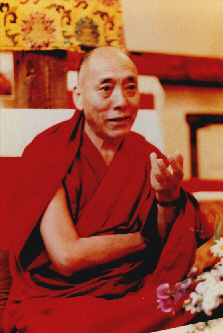 Venerable Tara Tulku Rinpoche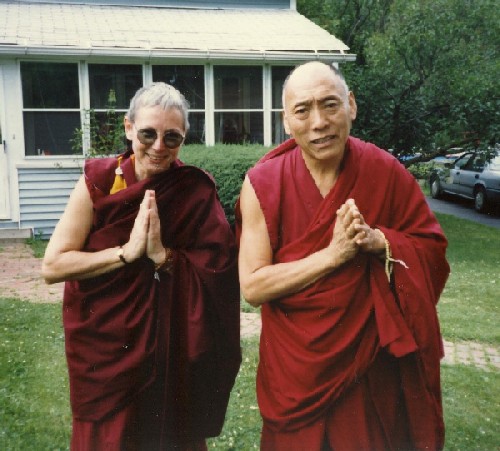 Venerable Tara Tulku Rinpoche and Venerable Lama Tenzin Kalsang in Ithaca, New York in 1990
---
The Inauguration of Tengye Ling Temple






Tengye Ling was inaugurated in 1997 by the elder brother of His Holiness The Dalai Lama, Takster Rinpoche/Thupten Jigme Norbu, Abbot of Kumbum Monastery with the Venerable Khenpo Khensur Rinpoche, former Abbot of Namgyal Monastery.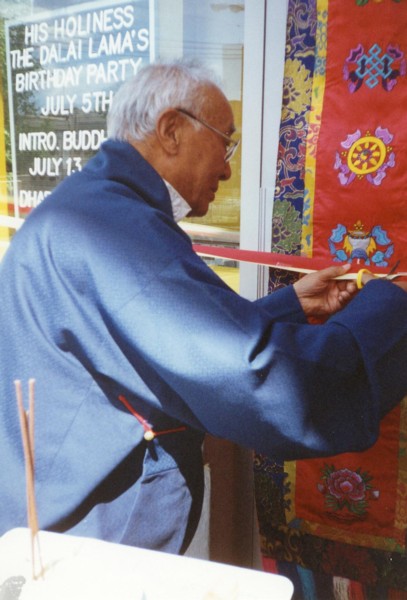 Takster Rinpoche cuts the red ribbon during the inauguration of Tengye Ling.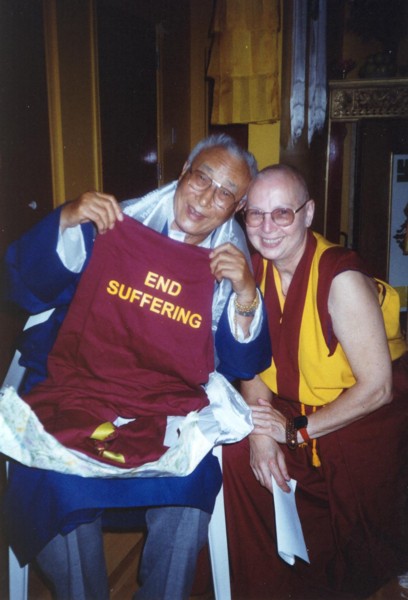 Ven. Lama Tenzin Kalsang and Takster Rinpoche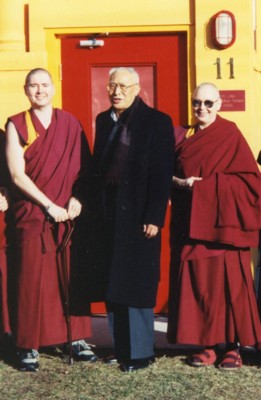 From left to right: Ven. Lama Tenzin Kalsang, Takster Rinpoche and Ven. Tenzin Gyurmey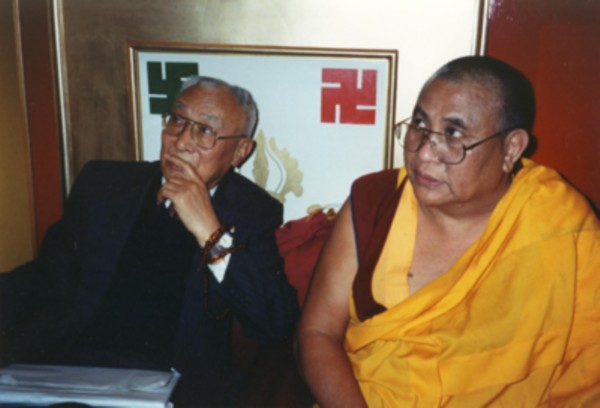 Takster Rinpoche and Ven. Khenpo Khensur Rinpoche





Back to Top